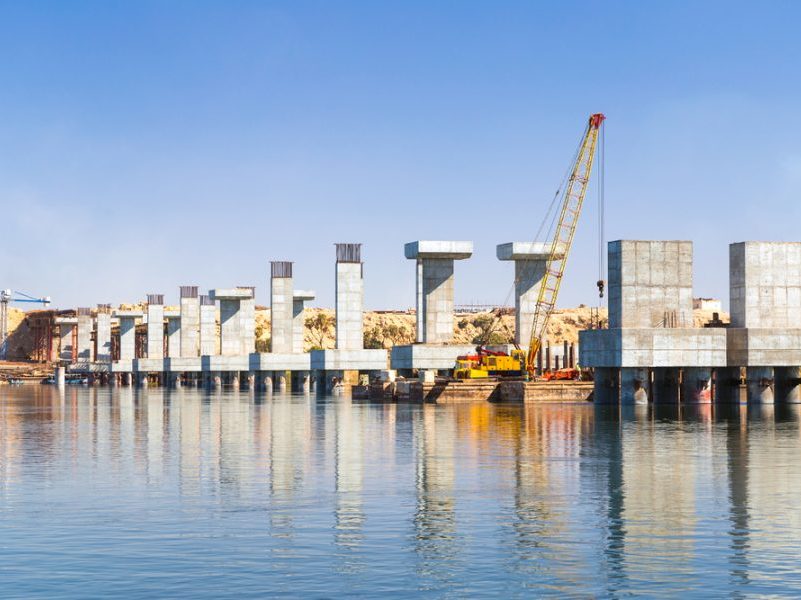 The construction industry in Egypt has been among the fastest-growing in the world, expanding by an average of over 9% in the past few years. GlobalData had been expected another year of rapid growth in 2020, but there are major downside risks facing the industry, as the authorities announce strict measures to contain the spread of the coronavirus. The number of reported cases reached 196 infected and 6 deaths; most of the cases are Egyptians suggesting community transmission is happening fast.
There have been policy initiatives to support the economy in recent days. The Central Bank of Egypt slashed interest rates by 300 basis points (bps) in a surprise move on 16 March. A rate cut of this magnitude will give room to policymakers to deal with a potentially widespread coronavirus outbreak, support the economy, and bail out EgyptAir, the national airline carrier.
This comes after Egypt's Prime Minister, Mostafa Madbouly, announced that Egypt will suspend aviation movement at all airports from 19 to 31 March. He added all hotels in Egypt will launch a wide sterilization campaign during the suspension period. He explained that this suspension would cost Egypt losses up to EGP2.25bn ($142.8m) in both the tourism and aviation sectors.
In other troubling policy responses for the tourism sector, the Governor of the Red Sea issued a decree to halt domestic tourism for 14 days starting the departure date of the last foreign tourist. The decree also includes quarantining workers in the tourism industry for 14 days as a pre-emptive measure against the spread of the coronavirus spread. The measures are likely to have a severe impact on the construction industry in Egypt, particularly in commercial buildings, as investment plans are expected to be halted, if not cancelled outright.
The Sisi administration is preparing a new stimulus package to help the economy, targeting both the stock exchange and the real economy. It has pledged to allocate EGP100bn ($6.4bn) to combat the coronavirus. The cabinet announced that as part of the package it will lower natural gas prices for industry and provide EGP1bn ($63.5m) for exporters among other measures aimed at supporting the industrial sector in the wake of the coronavirus outbreak. Assuming these are successful, it could help to prevent a slowdown in the overall economy, which will help to maintain investor confidence and allow for further expansion in construction output.