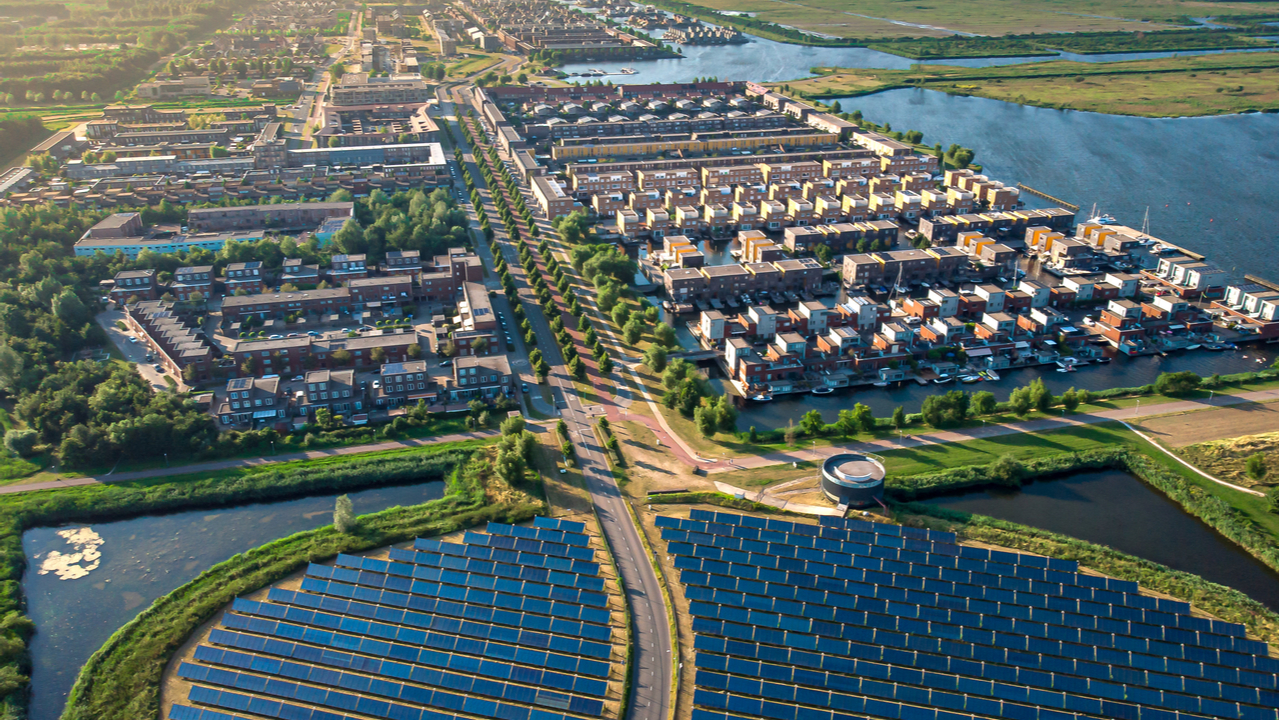 Design Build Network lists the top five terms tweeted on construction sustainability in Q1 2022, based on data from GlobalData's Construction Influencer Platform.
The top trends are the most mentioned terms or concepts among Twitter discussions of more than 150 construction sustainability experts tracked by GlobalData's Construction Influencer platform during the first quarter (Q1) of 2022.
1. Architecture – 518 mentions
The future of eco-homes cited via five sustainable architecture projects, exploring ice melting houses against those buildings built under existing standards in Australia, and the future for carbon-free architecture, were popularly discussed in Q1 2022.
Oliver Heath Design, a platform for sustainable architecture and interior design services provider, shared an article on the future of sustainable architecture. The article detailed five sustainable architecture projects that highlighted the future of eco-friendly homes, such as the circular house by A-Zero Architects, a London-based architecture studio, the Winter Park Library and Events Center designed by architectural and design firm Adjaye Associates, the Clapham Common Art Gallery designed by architectural firm Common Ground Workshop, the Wren urban nest designed by architectural firm BDP Architecture, and the salvaged brick expansion house designed by the architecture and design firm Vatraa Architecture.
The A-Zero Architects project, for example, involved converting an existing terraced house into a building that incorporated the use of reused and repurposed materials, while others like the Common Ground Workshop project involved retrofitting and remodelling of a historical printing warehouse to the back of a residential home that is set within a south-facing garden, the article further noted.
The term also trended in an article shared by Elrond Burrell, an architect, on the co-founder of Architects Declare, a non-profit, Caroline Pidcock stating that the most inexpensive and easy ways to cut emissions was to make create homes that were naturally healthy, energy efficient, and comfortable. The article further highlighted that Australian architects have taken up the ice block challenge in Sydney's Martin Place, to understand if ice melted faster in insulated passive houses compared to those buildings built on existing standards. Two houses were built containing a cubic metre of ice and about the size of a fridge, and webcams were placed to monitor the progress until 4 March 2022, the article detailed.
How well do you really know your competitors?
Access the most comprehensive Company Profiles on the market, powered by GlobalData. Save hours of research. Gain competitive edge.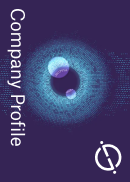 Company Profile – free sample
Thank you!
Your download email will arrive shortly
Not ready to buy yet? Download a free sample
We are confident about the unique quality of our Company Profiles. However, we want you to make the most beneficial decision for your business, so we offer a free sample that you can download by submitting the below form
By GlobalData
The article further noted that passive houses in Australia were designed to maintain a constant temperature of 20 to 25°C, that is not too hot or too cold, throughout the year. According to Australian Passive House Association (APHA), 40 passive houses had been certified in Australia till date, with hundreds more under construction.
In another tweet, Eric Corey Freed, senior vice president at design firm CannonDesign, shared an article on the increased interest in sustainable workplaces and the future prospects for carbon-free architecture. Corey Freed highlighted the importance of sustainable design and future architecture in tackling climate change. He stated that buildings can have detrimental effects on the environment and therefore, they needed to be fixed. Additionally, employees generally preferred to work in a sustainable environment than a traditional setup even if they did not why due to sustainable spaces being infused with natural elements, such as light and natural furnishing, he added.
2. Energy Efficiency – 175 mentions
Energy-efficient LED lights retrofits in commercial buildings proving to be cost-effective for building owners, the US administration collaborating with state and local governments to strengthen energy efficient buildings, and energy-efficiency gains from Mitsubishi Electric's residential heating, ventilation, and air conditioning (HVAC) models, were some of the popular discussions in the first quarter.
Oleg Feldgajer, CEO of venture capital firm Canada Green ESCO, shared an article on how the firm offered low-cost financing for light retrofits in commercial buildings, which involved replacing the existing lights with energy-efficient LED lights. The article detailed how the financial models helped in operational savings of 30% year after year, thereby providing an internal rate of return (IRR) boost over the next ten, 20, or 30 years as real estate constructions lasted for many years. Furthermore, using the approved incentive grants reduced the retrofits' capital expenditure (CapEx) by another 20%, the article noted.
Jonathan Fertig, senior architect at the architecture firm Davis Partnership Architects, further shared an article on the US administration announcing its partnership with 33 state and local governments to build healthier, cleaner, and more affordable buildings. The new coalition between the federal, state, and local governments, thereby aimed at strengthening building performance standards, apart from creating well-paying jobs, union jobs, lowering energy costs for consumers, controlling pollution levels, and reducing emissions from the building sector, the article highlighted.
The announcement of the partnership came in the backdrop of President Biden's $3.5bn investment for home weatherisation in his Bipartisan Infrastructure Law, which will make 700,000 homes more energy efficient and reduce consumers' electricity bills, the article noted. In addition, the agreement will fast track $1.8bn to state and local governments through the Department of Energy to expand building retrofits and policy execution at the local and state level, the article detailed.
In another tweet, Massachusetts Green Building, a platform offering green building events, classes, and resources information, shared an article on electronics company Mitsubishi Electric's residential HVAC models that demonstrated high energy efficiency gains. For example, a dual vein model could divide spaces within a room as needed, and also a floor model that could be used in areas with limited space or wall space, the article noted. The company's EZ FIT recessed ceiling mini split could also be fitted in the ceiling to give the notion of a zoned and relaxed mini-split solution for a house.
Mitsubishi also offered a full range of ducted systems, with the original sized air handlers and the suitcase type, which is a horizontally ducted system that can fit into tight and limited places while still enabling ductwork to be run, the article highlighted.
3. Passive House – 171 mentions
A housing lottery opened for 324 apartments at the world's largest fully affordable Passive House, and UK's first certified passive house system paving the way for more sustainable homes, were some of the popular discussions in the first quarter of 2022.
Elrond Burrell shared an article on an article on a housing lottery having opened for 324 apartments at the world's largest fully affordable Passive House, from $388 per month. The article detailed that Sendero Verde is a mixed-use project currently under construction in East Harlem and includes affordable homes, community area, retail, outdoor gardens, and a school. As part of the phase one, the fully affordable building is designed by the architectural firm Handel Architects and is now accepting applications for more than 300 units. The apartments, which vary from $388 per month studios to $2,524 per month three bedrooms, are open to New Yorkers earning 30%, 40%, 50%, 60%, 80%, and 110% of the area median income, the article further noted.
The article further highlighted that permits have been issued for a phase two of the construction project, which included a pair of mid-rise buildings housing 350 apartments. Once completed, the development will include 700 affordable apartments, a school with a gym, and a 18,000 square ft courtyard with children's play section for the community. Sendero Verde is cited as the world's largest fully affordable project to meet Passive House standards, with the sustainable design including a major reduction in energy for heating and cooling, green space, airtight facade, and triple-glazed windows, the article detailed.
Ron Beattie, managing director at the construction design firm Beattie Passive, further tweeted on UK's first certified passive house system paving the way for social housing in the country. Citing it to be the best social housing scheme, Steffan Jones, project manager at the non-profit organisation Newydd Housing Association stated that the firm has taken partial handover of the scheme at Llangan in the Vale of Glamorgan. A total of 13 affordable houses were expected to be delivered using the passive house construction model, Jones added. This would result in sustainable homes for the residents, while elements of the build were completed in partnership with HMP Parc, he stated.
4. Ventilation – 103 mentions
The complexity of building ventilation, increased ventilation and filtration significantly reducing aerosol and surface viral loads, and Panasonic's explanation of whole house energy recovery ventilators (ERVs), were some of the popular discussions in Q1 2022.
Cath Noakes, a professor at University of Leeds, shared an article on building ventilation, and while it may be complex or harder sometimes the easy solutions brought new problems. The thread further elaborated on how a building's ecosystem and its temperatures, pollutants, and airflows are affected by its layout, orientation, height, material, ventilation system, heating and cooling systems, windows, occupants, activities, weather, climate, outdoor air, noise, and the scheduled of the occupant. Experts believe that ventilation has to be designed and is bespoke to the building. Therefore, there is no one kind of ventilation to suit all building types, and naturally ventilated buildings are stronger as they keep changing.
Additionally, many buildings can be better ventilated if there was better understanding on how ventilation would work, experts claim, such as how and when windows should be opened to enable optimal airflow, or door undercuts to work in case of cross ventilation.
Ventilation also trended in an article shared by Orla Hegarty, assistant professor at University College Dublin, on building operational practices like ventilation, humidification, and filtration substantially reducing environmental aerosol viral load and thereby inhalation dosage. This implied the better the air quality or lesser inhalation doses contributed to lesser chances of contracting viruses such as the SARS-CoV-2 virus. An Oxford study recruited 11 Covid-19 patients to occupy a controlled chamber and performed specific physical activities under a variety of environmental scenarios, and also collected human and environmental samples over a period of three days for every patient.
The findings revealed that increased viral load, measured by lower RNA cycle threshold (CT) values, in nasal samples was related to higher viral loads in environmental aerosols and on the surfaces captured in both the near field (1.2 m) and far field (3.5 m)Therefore, building operation methods, including ventilation, filtration, and humidification decreased the environmental aerosol virus load and hence inhalation dose, and should be prioritised to improve building health and safety, the study highlighted.
In another tweet, Massachusetts Green Building shared an article on how ERVs work with electronic company Panasonic's explanation about the features and benefits of the Intelli-Balance 200. An ERV is a type of energy-efficient ventilation equipment, part of a complex HVAC system that controlled the humidity, air temperature, humidity, and particulates in our surroundings and buildings. An ERV typically brought fresh air into the home while also removing the stale air out of the home in equal measure, the article detailed.
Furthermore, the equipment also helps in balancing moisture within homes with the help of a specially designed capillary plate that improves the enthalpic heat transfer process, the article noted. The article further highlighted that HVAC systems could not keep up if the temperatures and humidity were too extreme, and that ERVs only helped in moderating the extremes environmental conditions.
5. Low Carbon Economy – 95 mentions
The buildings sector achieving zero carbon heating and cooling, building zero carbon houses and a complete overhaul of the construction sector needed in the UK, and high-rise New York City buildings to phase out gas and ultimately decarbonise, were some of the popular discussions in Q1 2022.
Elrond Burrell shared a report on the ways in which buildings can be decarbonised. Buildings accounted for about one-fifth of the total global greenhouse gas (GHG) emissions, where the sector's diversity and complexity are considered to be the fundamental factors behind the continually high emissions, the article detailed. The report highlighted what government actions should be included in their buildings sector decarbonisation strategies, with a particular focus on achieving zero carbon heating and cooling.
For instance, four vital areas for the governments to tap into would have to include the technologies needed to replace carbon-intensive technologies, costs and finance, performance standards and building codes, and ways to involve the multitude of stakeholders in the sector, the article noted. The report highlighted that various options to decarbonise heating and cooling already existed, such as energy efficient building envelopes, on-site renewables, and heat pumps. Therefore, customised solutions for local and national scenarios were required.
Furthermore, Minimum Energy Performance Standards (MEPS) have been regarded as fundamental to transforming the sector. Therefore, improving the stringency, enforcement, and extent of building codes and standards is absolutely essential to a building decarbonisation strategy, the article detailed. Additionally, easier access to low-cost finance could help in overcoming financial constraints, while involving all stakeholders in understanding the relevance of decarbonisation was also crucial to a strategy.
Emmett Scanlon, an architect, further shared an article on UK requiring complete overhaul of its construction industry to achieve net zero emissions by 2050. Several local governments in the UK have announced a climate emergency and are committed to creating buildings with zero carbon emissions by 2030. Zero carbon houses, for example, could pave the way to achieve this goal, the article highlighted. For instance, the Birmingham Zero Carbon House, is a renovated house based on an 1840 end-of-terrace brick house that includes thermal insulation, air tightness measures, and renewable energy sources and other heat sources. Statistics reveal that the owner and creator of this house, John Christophers, saves $2933 annually in energy costs compared to a conventional home, and is $6966 per year better off than living in a conventional house, the article detailed.
In another tweet, Dru Crawley, director of building performance research at an infrastructure engineering software company Bentley Systems, tweeted on ways to get New York City's building to zero carbon, as high-rise buildings could not eliminate natural gas all at once but they can and should begin electrifying their heating immediately. A team of managers and property owners, for instance, have been working since the past six months on a project named the Empire Building Challenge that aims to show how high-rise buildings can begin to phase out gas and eventually decarbonise.
The article further noted that the process could be both difficult and expensive, as the city's Local Law 97 called for buildings larger than 25,000 square feet to reduce their carbon emissions by 40% by 2030 and by 85% by 2050. This implied that complying with the law would require $18.2bn in efficiency retrofits over the next ten years, a thirteen-fold jump in present spending patterns. In addition, buildings would eventually have to forego fossil fuels altogether under the state's mandate to decarbonise the entire economy by 2045, the article detailed.