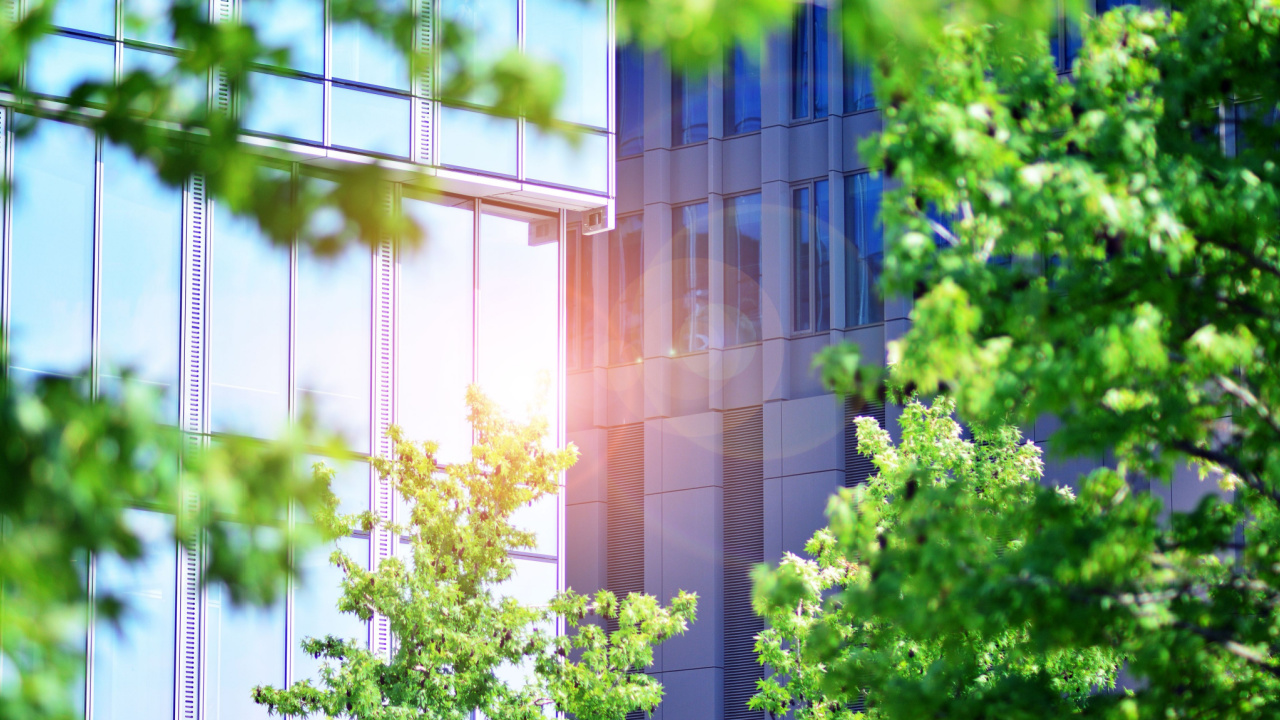 Design Build Network lists the top five terms tweeted on construction sustainability in Q2 2022, based on data from GlobalData's Construction Influencer Platform.
The top trends are the most mentioned terms or concepts among Twitter discussions of more than 132 construction sustainability experts tracked by GlobalData's Construction Influencer platform during Q2 2022.
1. Architecture – 383 mentions
Affordable senior housing being refurbished to meet the highest efficiency standards in the Toronto suburbs, and embracing organicism in architecture being able to turn around architecture's roll in climate change, were some of the popularly discussed topics in Q2.
Elrond Burrell, a registered UK architect, shared an article on ERA Architects helping to build a movement to rehabilitate and green the city's affordable housing stock through advocacy and design. This started with the Ken Soble Tower in Hamilton, Ontario, an 18-storey high rise that was constructed in 1967 to function as subsidised senior housing by CityHousing Hamilton. However, it was just like all other post-war suburban buildings that were built in the Toronto suburbs between the 1950s and the 1970s, the article detailed.
Architecture and planning firm ERA Architects have now led a retrofit project on the high rise, making it the largest passive house-certified residential retrofit project worldwide. It offers 114 units of extremely affordable and 32 units of moderately affordable housing for senior citizens, the article further noted. About ten years ago, ERA Architects created The Tower Renewal Partnership, an organisation that conserves and improves some of that vital affordable housing.
The term also trended in an article shared by Eric Corey Freed, a green architect, on a new generation of architectural historians opening up the architectural canon and challenging, re-evaluating, and expanding what is thought about architectural history. For example, a book narrated how architecture used energy, and how it is traditionally defined by energy, the article highlighted. The author also stated that architecture played a key role in the climate crisis, as construction and the functioning of buildings accounted for nearly 40% of human greenhouse gas (GHG) emissions.
How well do you really know your competitors?
Access the most comprehensive Company Profiles on the market, powered by GlobalData. Save hours of research. Gain competitive edge.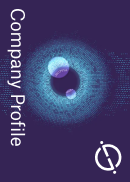 Company Profile – free sample
Thank you!
Your download email will arrive shortly
Not ready to buy yet? Download a free sample
We are confident about the unique quality of our Company Profiles. However, we want you to make the most beneficial decision for your business, so we offer a free sample that you can download by submitting the below form
By GlobalData
2. Green Building – 306 mentions
New York City's green building progress and prosperity, and green building strategies for commercial restrooms, were some of the popular discussions in the second quarter.
Farah Naz Ahmad, a New York City-based architect focusing on sustainability, tweeted on the city's latest green building laws. The article detailed how its green building policy has set the stage for advancement for the future, with the Climate Mobilization Act of 2019 enforcing building emission reforms. Local laws 92 and 94 of 2019, for instance, brought about a sustainable roofing zone provision for all new commercial and residential buildings and roof assembly replacements that included the structural roof deck.
Massachusetts Green Builders, a green building issues focused group created by Allison Friedman, also tweeted on green building strategies for commercial restrooms. The event incorporated the six principles of sustainable design and updated information on green building initiatives, such as LEED v4.1, LBC, and WELL v2, which can be incorporated into a variety of commercial restrooms in an effort to prioritise human health and wellness.
3. Energy Efficiency – 167 mentions
Energy efficient buildings required for community heat refuge in western Sydney, and passive house being the gold standard for energy efficiency, comfort and health, but many apartments not being able to meet the New Zealand standards yet, were some of the popular discussions in Q2.
Andy Simmonds, an eco-architectural designer, shared an article on western Sydney councils preparing to set up heat refuges for residents who have been forced out of their homes due to extreme heat. This is a plan to prepare for the dangerously hot summers, the article detailed. Western Sydney homes take almost twice the energy to cool in comparison to their eastern suburbs, and tolerate seven times more days over 35 degrees. The article further noted that western Sydney is covered with half of the canopy trees compared to the eastern suburbs and receives up to 50% less rainfall.
Discussions on the term also revolved around Elrond Burrell's tweet on passive house being the gold standard for energy efficiency, comfort and health. However, many apartments still did not build up to the New Zealand standards yet, he tweeted. Kainga Ora, a Crown agency that provides rental housing for those in need is constructing passive house and Homestar apartments in Auckland so that other markets can follow.
An article detailed by Emily Harvey, who deals in mathematical modelling, further illustrated that an analysis of 5,500 apartment developments revealed that new homes may not be as energy efficient as presumed. For example, apartment living is booming in Australia, but not every apartment would be as energy efficient as the development may advertise. Therefore, all new buildings, including apartments, needed an energy rating certificate, the article noted.
4. Passive House – 130 mentions
A surging population putting an even greater strain on the environment, and Hilton's Hotel Marcel New Haven expected to receive the first passive house certification for hotels in the country, were some of the trending discussions in the second quarter.
Jonathan Fertig, a senior architect, shared an article by architect and urbanist Vishaan Chakrabarti, on the solution to global housing and climate issues hiding in plain sight. According to Chakrabarti, high-density, low-rise urban housing is the key to housing another three billion people in the next 80 years without costing the Earth, the article detailed. Fertig further tweeted that the only missing element in the article is that all the proposed high-density low-rise single-stair wood construction should be built as per passive house standards. This would guarantee occupants cleaner air and thermal comfort.
The United Nations (UN) has stated that there will be 11 billion more people on the planet by 2100, which implies more housing amid nations struggling to provide necessary accommodation for those in need today, the article noted. Therefore, a surging population is likely to put more strain on the environment that is already experiencing extreme impacts of climate change, and rising gas prices driven by the Russia-Ukraine conflict.
Discussion on passive house also revolved round the hospitality company Hilton opening the country's first net zero hotel in New Haven, Connecticut. The article highlighted that the Hotel Marcel New Haven, which will be part of Hilton's Tapestry Collection is set to be completely electric. The hotel is expected to receive the first passive house certification for hotels in the country apart from the LEED Platinum certification, the article noted. Buildings constructed on passive house standards have ultra-low energy requirements for both cooling and heating.
5. Climate Change – 80 mentions
An Intergovernmental Panel on Climate Change (IPCC) report claiming architecture to be lagging behind all other sectors in the climate change fight, and sustainable construction processes being vital for cutting down carbon emissions, were popularly discussed in Q2.
Emmett Scanlon, an architect editor, shared an article on architecture lagging behind all other sectors in the fight against climate change. Yamina Saheb, co-author of the latest report by the UN climate change panel, stated that initiatives to stop the effects of climate change are being held back by inactivity in the built environment sector, the article detailed. Saheb further added that the sector is still obsolete and has not modernised since the second world war. Each gram of GHG from buildings implied a flaw in the design, she stated.
According to the Mitigation of Climate Change report by the IPCC, up to 61% of building emissions could be cut by 2050 using technologies available currently. However, much of the progress in construction processes is hindered by extensive inactivity, a lack of ambition, and selecting short-term solutions and profits against long-term gains, Saheb added.
The term also trended in discussions around improving energy efficiency and construction processes playing a critical role in cutting carbon emissions, according to an article shared by Matthew Franklin, an architect. Buildings and the construction industry, as a whole, accounts for over a third, that is, 39% of all the carbon emissions globally, and daily energy use is only a part of that, the article noted. While 28% came from operational carbon, including that which came from the cooling, heating, and powering of buildings, 11% came from upfront carbon that is produced during the construction process.
Architects and engineers needed to reduce both types of carbon to reach net zero goals. Diego Padilla-Philipps, net-zero lead for building structures at WSP, a leading UK engineering professional services consultancy, stated that the first step of any project is to determine whether a new building is even required or if a refurbishment is possible. According to him, the most sustainable building is the one that has already been built, the article detailed.
Industry players also needed to contest design conventions, reduce the use of materials, and make careful decisions, while governments needed to make substantial changes. For example, UK's Building Regulations 2010, has a section called Part L that is meant to tackle building emissions, with targets for operational carbon that is estimated in carbon dioxide produced per square metre per year.