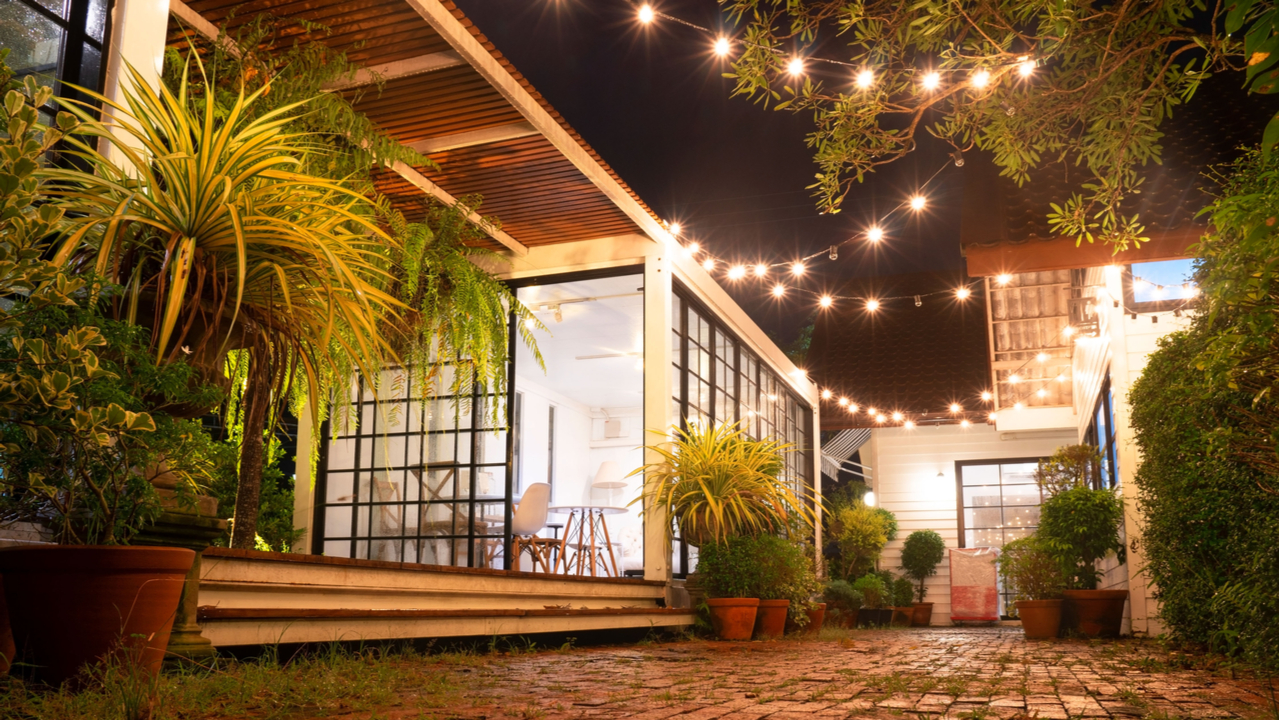 Green building leads as Design Build Network lists the top five terms tweeted on construction sustainability in Q4 2021, based on data from GlobalData's Construction Influencer Platform.
The top trends are the most mentioned terms or concepts among Twitter discussions of more than 150 construction sustainability experts tracked by GlobalData's Construction Influencer platform during the fourth quarter (Q4) of 2021.
1. Green Building – 250 mentions
Shipping containers being used as building materials, the building of net-zero/net-positive buildings becoming a top priority for building firms, and green building standards being applied to data centres were some of the popular discussions on green building in Q4 2021.
MA Green Building, an online platform providing information on green building products and services, shared an article on the green building construction trend of using shipping containers as building materials. Unused shipping containers are accumulating in warehouses and shipyards globally due to the higher volumes of imports compared to exports. More than two hundred million unused shipping containers exist globally, according to The National Geography Channel. Some of the benefits of using shipping containers as an architectural solution for building sustainable homes, offices, and commercial buildings include the conservation of natural resources and landfill space, and the reuse of waste material. Use of shipping containers also requires less construction time and maintenance, has low structural costs, and can be fit into the most difficult sites, the article highlighted.
Green building was also mentioned by Dru Crawley, a fellow and director of building performance research at infrastructure engineering software company Bentley Systems, in a tweet on the US Green Building Council's 2021 World Green Building Trends report that surveyed more than 1,200 industry professionals. The report revealed that creating net-zero or net-positive buildings was the top priority for building industry firms. The survey results also found that the operating costs for the first year in a new green building were reduced by an average of 10.5%, while cost reduction for five years was 16.9%, the article noted. The Covid-19 pandemic had significant impact on the green building sector with social distancing standards and improved air filtration being incorporated in building design, according to the report.
In another tweet, iLikeGreen, a sustainability platform created by sustainable development innovative technologies expert Anton Boym, shared an article on green building standards being applied to data centres, which have the potential to cause serious damage to the environment. Experts believe that data centres are producing the same amount of emissions as the global airline industry, the article highlighted. In addition, concern is rising over the increasing consumption of water by the growing number of data centres in an already warming climate.
Companies are reporting on the power consumption and water resources required to keep data centres cool, but are not being monitored for the emissions produced from the operation of data centres, as per the Uptime Institute's 2021 Global Data Centre Survey. Experts, therefore, believe that governments need to set stricter emission reduction targets and transparent standards of reporting for all companies and projects. The European Union (EU), for example, has included a call for data centres to achieve carbon neutrality by 2030 in its Green Deal that aims to make the region climate neutral by 2050 by reducing carbon emissions, the article detailed.
2. Passive House – 201 mentions
Passive house standards preventing mold and allowing optimum humidity, all Edingburg buildings being planned to meet passive house standards, and a new Llanrwst housing scheme welcoming the first passive home were some of the popular discussions on passive house in the fourth quarter.
Gregory Duncan, principal at passive house-focused consulting firm Duncan Architect, shared an article on how buildings that are built to the passive house standards help in preventing mold and allowing maximum humidity. He added that 40%-60% was the optimum range of humidity for health and comfort, but a non-insulated, non-leaky building could lead to the formation of mold. Architects, therefore, use the passive house energy model (PHPP) to provide more insulation, ventilation through windows, and mechanical tools to respond to the needs of the new constructions and renovation projects, the article detailed. The passive house standard helps in increasing comfort, reducing bills, improving health, and reducing carbon footprint. It is best suited for commercial buildings, schools, single family houses, and multifamily apartments and condominium buildings, according to the article.
Elrond Burrell, a UK-based registered architect and certified passive house designer, tweeted on the City of Edinburgh Council's plan to reduce the capital's greenhouse gas emissions to net zero by 2030. The council aims to achieve it by ensuring that all its new public buildings are constructed as per passive house standards and are energy efficient and extensively insulated, the article highlighted. It has already invested $1.48m in 2021 to start constructing passive house buildings and has also secured up to $13.45m in additional Scottish Government investment to make them more energy efficient, the article detailed.
In another tweet, Ron Beattie, managing director at construction company Beattie Passive, shared an article on an energy-efficient home being developed as part of a new housing scheme in Llanrwst, Wales, UK. The home is being built on the former Ysgol Dyffryn Conwy school, which is a Grade II listed building, by ClwydAlyn Housing. The building is being converted into three apartments, and a three-bedroom wheelchair-accessible bungalow. It will be the first Beattie passive house for ClwydAlyn and is currently in its final stage of construction. It is expected be a low-carbon, energy-efficient home, that will use less energy for cooling and heating, the article highlighted.
3. Ventilation – 135 mentions
Managing ventilation and occupation levels to curb Covid-19 infection, and details of a study revealing that poorly ventilated classrooms reported higher number of Covid-19 cases were some of the popular discussions on ventilation in the last quarter.
Orla Hegarty, architect and assistant professor of architecture, planning and environmental policy at the University College Dublin, tweeted on a new model that uses carbon dioxide to assess ventilation efficacy. The model helps in predicting the likelihood of people to be infected by asymptomatic individuals in a classroom and office setting, as workplaces and schools reopened following closure due to the pandemic. It was developed by researchers from the Imperial College London, the University of Cambridge, and the University of Leeds.
The article detailed how higher levels of carbon dioxide are generated due to higher occupancy and lower ventilation. Higher levels of carbon dioxide, therefore, are an important indicator to identifying areas that require more ventilation. The model also found that reducing the occupancy levels by half in an office setting could reduce the risk of airborne infection by four times, the article noted.
Ventilation was also discussed by Catherine Noakes, professor of environmental engineering for buildings at University of Leeds, who shared the results of a study that found poorly ventilated classrooms to report six times more Covid-19 cases compared to well-ventilated classrooms. Conducted by Swiss Federal Laboratories for Materials Science and Technology (EMPA), the study analysed data from carbon dioxide sensors installed in 150 classrooms in Graubünden canton in Switzerland. The data was checked against Covid tests conducted by the schools and found that more students and teaching staff were infected with coronavirus in classrooms with poor air quality. Noakes tweeted that ventilation is important for better air quality and that more steps need to be taken to improve ventilation in buildings.
4. Emissions – 90 mentions
Retrofit offering an opportunity to reduce emissions, concrete's role in reducing building and pavement emissions, and the issue of carbon emissions from buildings being addressed at the United Nation's (UN) annual COP26 climate conference were some of the popular discussions in Q4.
Elrond Burrell shared an article on how retrofitting existing homes will play a key role in achieving sustainability and net zero goals. The UK has more than 27 million residences that account for 40% of the country's carbon emissions. About 80% of the existing homes will last until 2050 and retrofitting them in a sustainable way is key to reducing emissions in the future. Existing standards such as Passivhaus and EnerPHit, however, can make sustainable retrofitting of existing homes cumbersome and expensive. Architects need to use their expertise to guide clients to retrofit their homes using new technologies such as installing an air source heat pump instead of a fossil fuel-based heat pump, the article detailed.
Another discussion on emissions was shared by Dru Crawley on concrete's role in cutting down building and pavement emissions. Emissions from buildings and pavements in the US can be reduced by half even if concrete usage increases, according to Massachusetts Institute of Technology (MIT) researchers. Concrete production accounts for approximately 1% of the emissions in the US and is one of the many carbon-intensive industries globally, the article noted.
The researchers from MIT conducted lifecycle assessment of the building and pavement sectors to forecast greenhouse gas emissions between 2016 and 2050 when emissions reduction strategies were introduced. The team proposed the gradual introduction of low-carbon concrete strategies such as carbon capture in cement production, recycled content, and the use of captured carbon to develop aggregates and cure concrete. The team found that emissions from pavements and buildings between 2016 and 2050 fell by up to 65% and 57% respectively when reduction strategies were applied, even as concrete use increased during the period, the article detailed.
In another tweet, Ron Beattie shared an article on the issue of carbon emissions from buildings being addressed for the first time at the COP26 climate conference held in November 2021. A conference on emissions from buildings and cities was organised amid growing concerns over the sector, which accounts for about 40% of greenhouse gas emissions that have been neglected while tackling climate change. Experts state that architecture has been slowest to sign up to the UN's Race to Zero campaign, which aims to cut net carbon emissions by 2050. Engagement and collaboration between developers and architects who design the buildings is essential to reduce emissions along the full lifecycle of buildings, the article detailed.
5. Electrification – 85 mentions
The city of Ithaca, New York, voting to electrify and decarbonise all buildings within the community and the usefulness of building electrification in reducing emissions and costs were some of the popular discussions on electrification in the fourth quarter.
Dru Crawley discussed how in a first-of-a-kind effort in the US, the city of Ithaca, New York, voted to electrify and decarbonise all its buildings. The decarbonisation plan will involve regulations related to how a building is heated and the appliances used, to eliminate the consumption of fossil fuels, the article noted. The legislation is part of the Green New Deal initiative approved in 2019, which calls for cutting down vehicle emissions by half and meeting all the electricity needs of the city with renewables by 2025. The building improvements planned to be implemented as part of the initiative include the introduction of electric induction cooktops in place of natural gas and propane cooking stoves and installing solar panels on rooftops, the article highlighted.
Another discussion on electrification was shared by MA Green Building on the role played by building electrification in reducing emissions and costs. The concept of building electrification includes the use of electricity for cooking, heating, cooling, and water heating in buildings, the article noted. Switching to electricity from fossil fuels helps operators, building owners, and occupants to save money and energy, have increased control over the building, improve indoor air quality and health, and protect the environment, the article noted.
Building electrification is, therefore, an essential part of climate change mitigation strategies, as buildings consume about 16% of the energy globally, and almost 40% in advanced countries such as the US, the article detailed. Experts believe that the 2050 net-zero carbon emissions goal can be achieved only by changing the way buildings are designed, built, and operated, the article added.